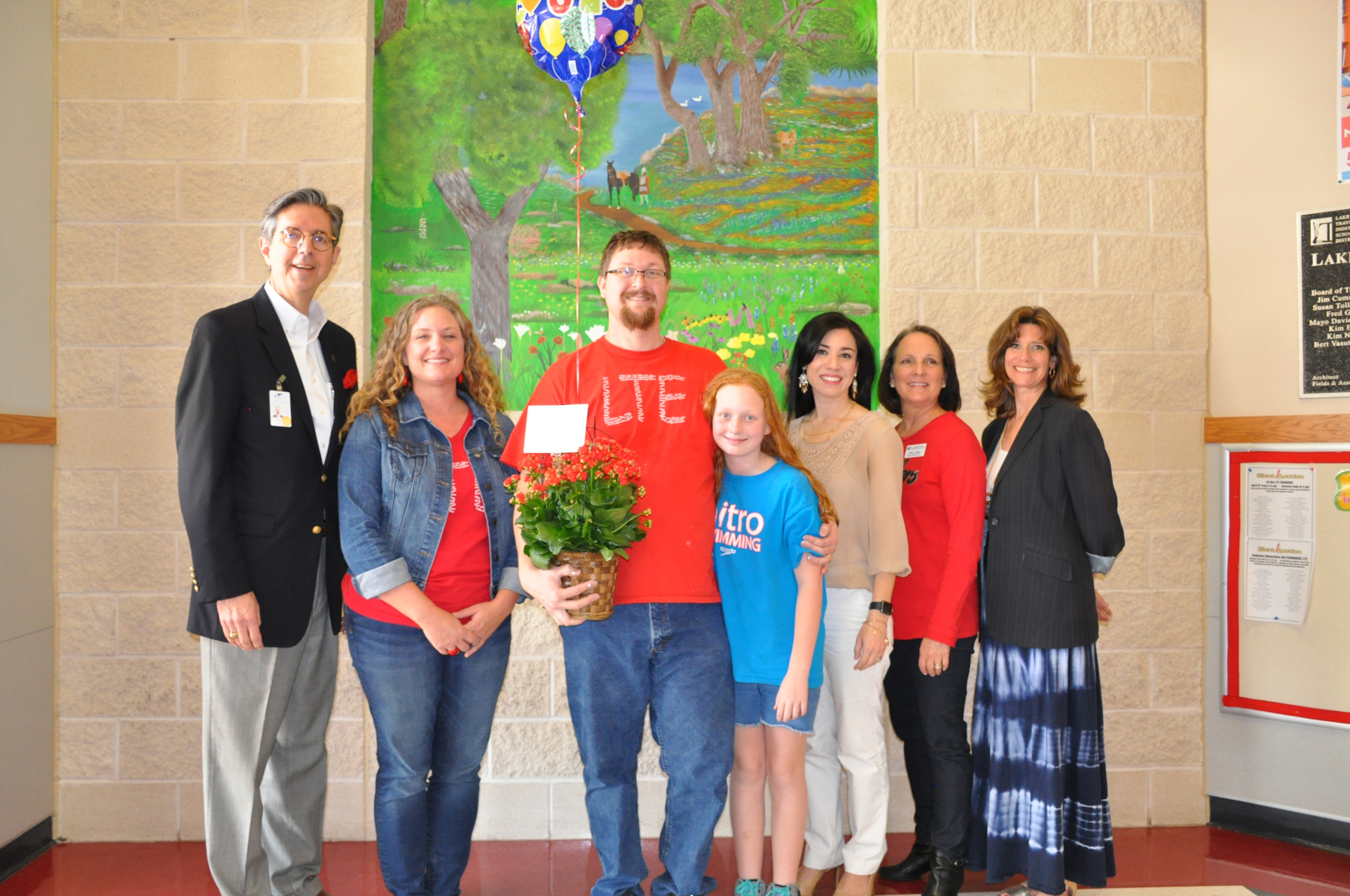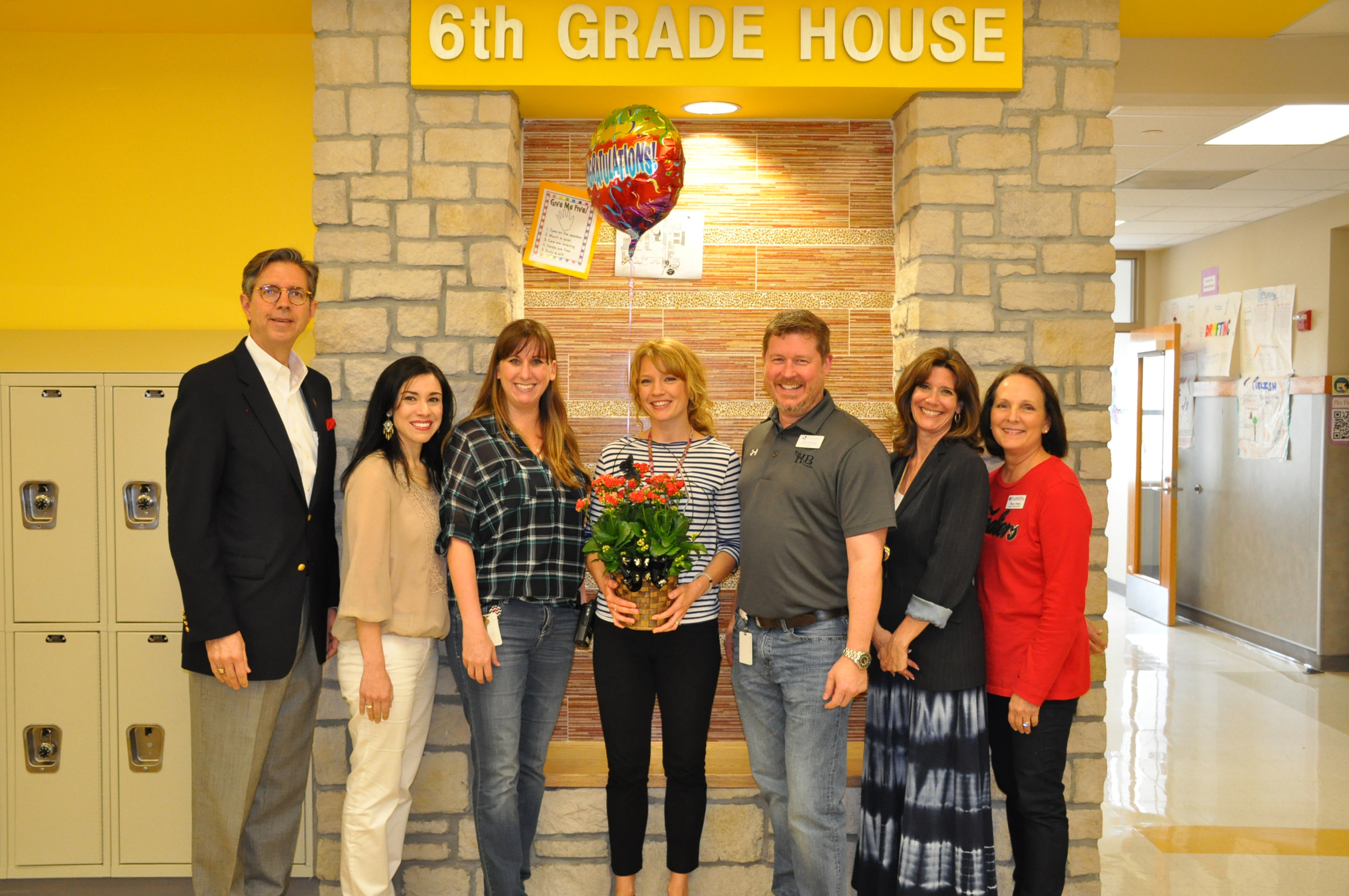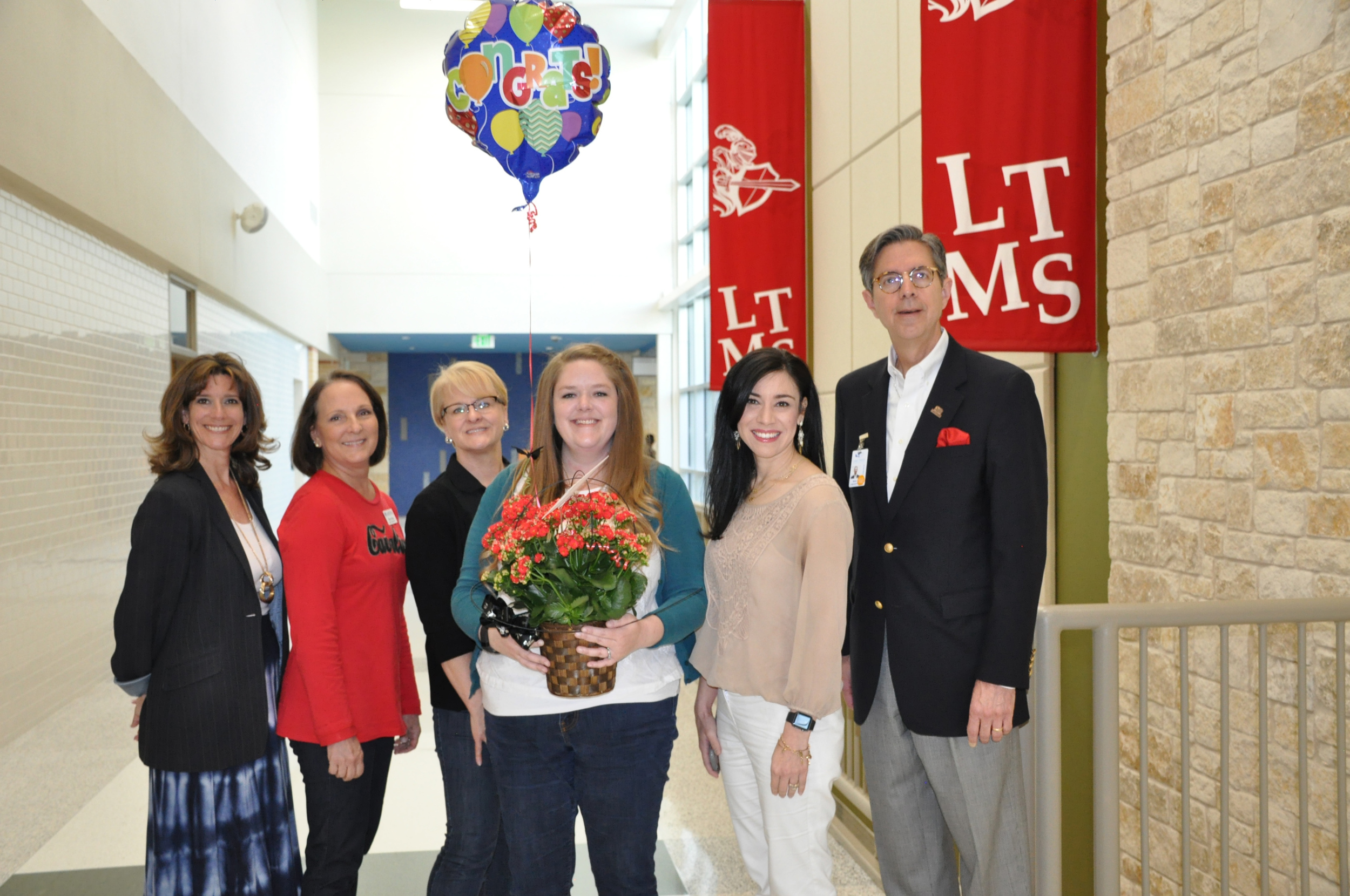 Armed with blooming Kalanchoe plants and balloons in hand, Lake Travis Independent School District Superintendent Dr. Brad Lancaster made surprise visits to each campus to announce the 2015-2016 Teachers of the Year.
Joined by each respective school principal and members of the LTISD senior staff, Dr. Lancaster shared the good news with the following educators as fellow colleagues and students cheered:
Margit Hennessee, Bee Cave Elementary (Special Education, Special Day Class)

Lori Paddock, Lake Pointe Elementary (Preschool Program for Children with Disabilities)

Aaron Forgey, Lake Travis Elementary (Art)

Leslie Morton, Lakeway Elementary (5th Grade)

Katie Haedge, Serene Hills Elementary (1st Grade)

Kailey Arrivo, West Cypress Hills Elementary (3rd Grade)

Marcella Flannigan, Hudson Bend Middle School (Language Arts)

Erin Russo, Lake Travis Middle School (Life Skills)

Lea Bertsch, Lake Travis High School (Science)
From this group, a District elementary and secondary Teacher of the Year will be selected. These two recipients will then be considered for the regional/state Texas Teacher of the Year program.
"We have some of the finest teachers in all of Texas," Dr. Lancaster said. "They work hard each and every day to provide a safe and nurturing learning environment for students in a highly-demanding and ever-evolving profession. In particular, our campus Teachers of the Year have demonstrated a unique ability to help all students achieve, resulting in exceptionally high academic and extracurricular performance district-wide. We congratulate them for this well-deserved honor."
The campus Teachers of the Year were nominated by their respective peers at each school. The criteria required that nominees be an exceptionally dedicated, knowledgeable, and skilled teacher who plans to continue in an active teaching status; inspire students of all backgrounds and abilities to learn; have the respect and admiration of students, parents, and colleagues; play an active and useful role in the community, as well as in the school; and be poised, articulate, and possess the energy to withstand a taxing schedule.
The LTISD Board of Trustees will formally recognize all campus Teachers of the Year in May.